Travel in Space and Time With These Sci-fi Movies on Netflix
Movies with spaceships, justice, comedy and cool special effects.
Updated: August 6, 2022
There's something about a space movie that is instantly intriguing. Not only do space movies require astronomical budgets, but they also require a serious suspension of disbelief. Space movies need to convey the vastness of the universe in a way that's relatable to us earthbound humans. It's no small feat.
Sci-fi in Space
If Star Wars has taught us anything, the best sci-fi movies have genuinely bizarre aliens, enviable futuristic technology, and a planet in peril. We've pulled together a list of a couple that are full of spaceships, justice, and some of the best special effects in Hollywood. Read on to find yourself on an out of this world adventure.
Starship Troopers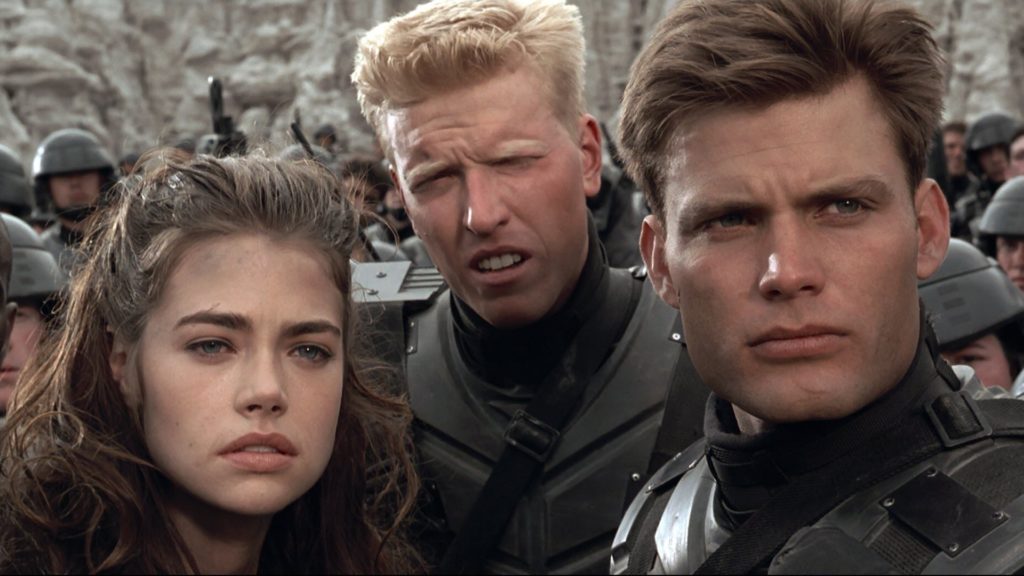 Vastly under-appreciated upon its release in 1997, Starship Troopers has since become a cult classic. Critics primarily lost the fact that the movie was a satire. However, for the past few decades, the film has found an appreciative audience that takes pride in understanding a movie designed to be misunderstood.
Taking place in the 23rd century as humans are colonizing planets throughout the galaxy, an intergalactic war breaks out when encountering a bug-like alien race called the Arachnids. The audience tracks this war through the military career of young recruit Johnny Rico (Casper Van Dien) and his friends, as they endeavor to take on the "bugs." Reveling in the ridiculous, Starship Troopers is violent, gory, and at times nonsensical. Director Paul Verhoeven of RoboCop fame proves once again that brilliance is in the subtext of his movies, not the action.
Zathura: A Space Adventure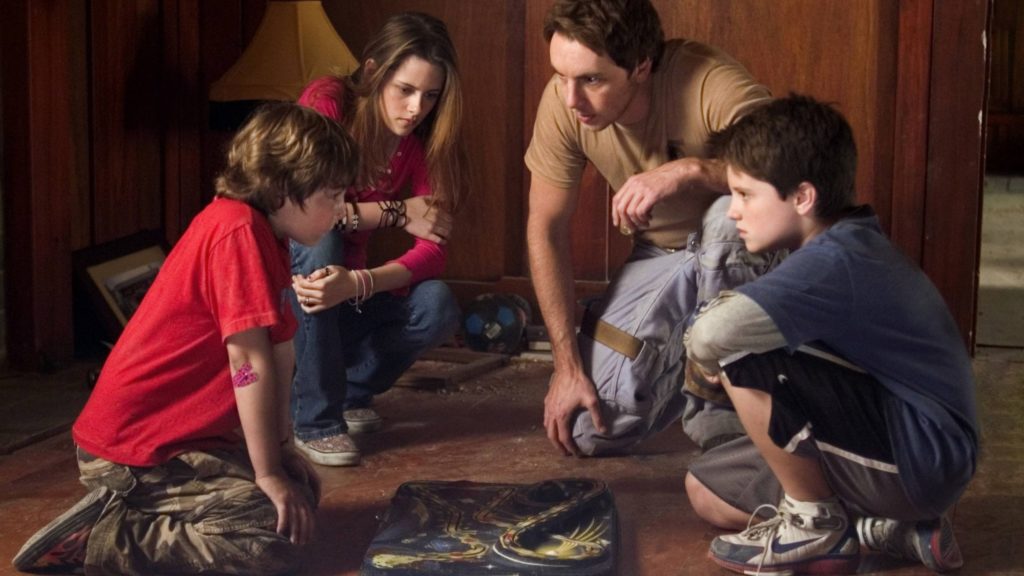 The standalone spinoff of Jumanji, Zathura utilizes the same concept as the original, but with a space opera twist. Brothers Walter and Danny (played by a young Josh Hutchinson and Jonah Bobo, respectively) play a mysterious board game that teleports the brothers and their sleeping sister Lisa (Kristen Stewart) into outer space.
Director Jon Favreau manages to keep the story at the forefront by eschewing CGI effects. Instead, he uses practical, on-screen effects that provide realism without distraction. While Zathura was a box-office flop, critics and audiences almost universally love the film as a fast-paced family-friendly space adventure.
Orbiter 9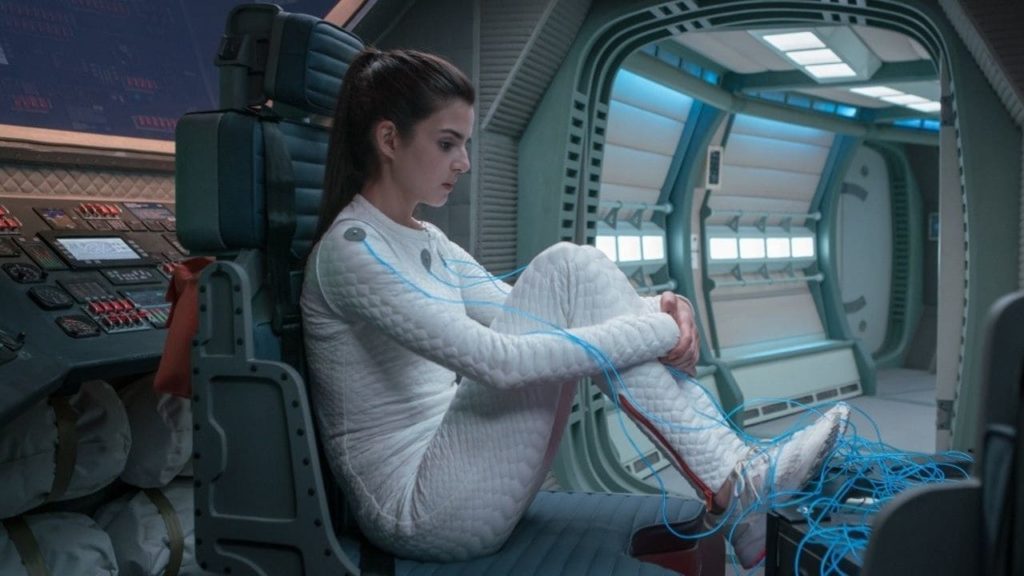 Orbiter 9 follows Helena (Clara Lago), a twenty-something who has spent her whole life alone in a space pod, raised by a computer. Helena's first human interaction comes when maintenance engineer Alex (Álex González) arrives to work on her ship. Falling in love with Alex is inevitable. Orbiter 9 is Hatem Khraiche's directorial debut, and the Spanish sci-fi drama promises big things in the future from this breakout director.
The Cloverfield Paradox
The third installment in the Cloverfield franchise, The Cloverfield Paradox, takes the story to outer space. The main plot follows an international group of astronauts who are trying to solve Earth's energy crisis. However, the particle accelerator science they are using has the capability of destroying space and time as they know it, launching them into another dimension. The crew now needs to find a way home to the planet that disappeared.
Serving as both the prequel and the sequel to the original Cloverfield film, the Cloverfield Paradox blends sci-fi with horror in a suspenseful and gripping story with a talented team of actors who bring it to life.
Jupiter Ascending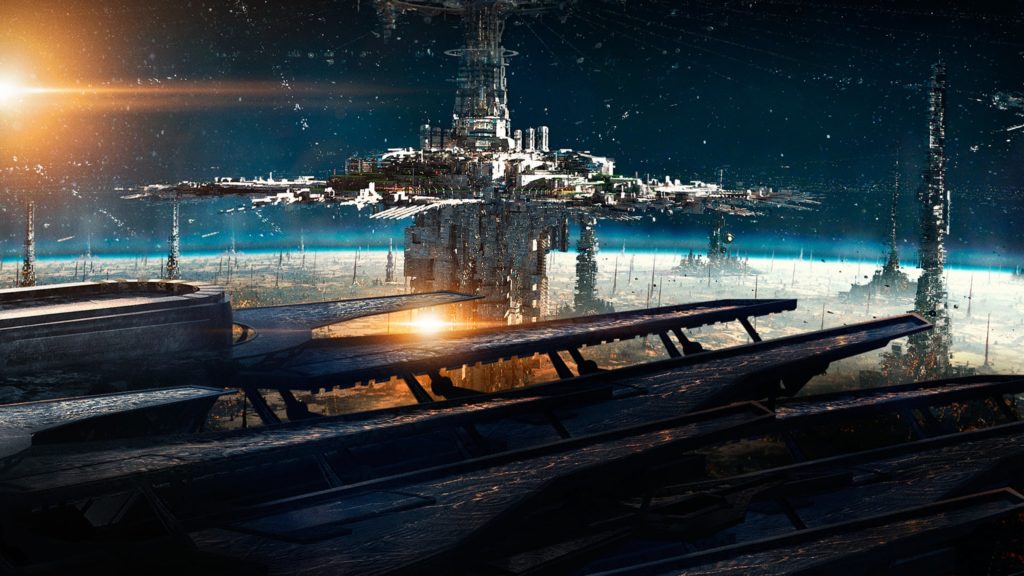 With a budget that is nothing short of epic, the Wachowskis of Matrix fame created one of the most over the top space operas ever. Jupiter Jones (Mila Kunis) is a janitor whose earthly existence is limited to a dreary life scrubbing toilets to help her large Russian family. Unbeknownst to Jupiter, she's kind of a big deal in the galaxy, which she only discovers when she's rescued at the last moment by half-human hunter Caine Wise (Channing Tatum).
As the entire universe works to keep Jupiter from what's rightfully hers, audiences are treated to some of the most visually stunning and mind-boggling effects in the sci-fi world. Caine's levitating jet boots alone are worth the watch. The story is nothing short of action-packed, and those who are willing to shelve character development in the interest of a good time will have a blast with this spectacular space opera.
Spaceballs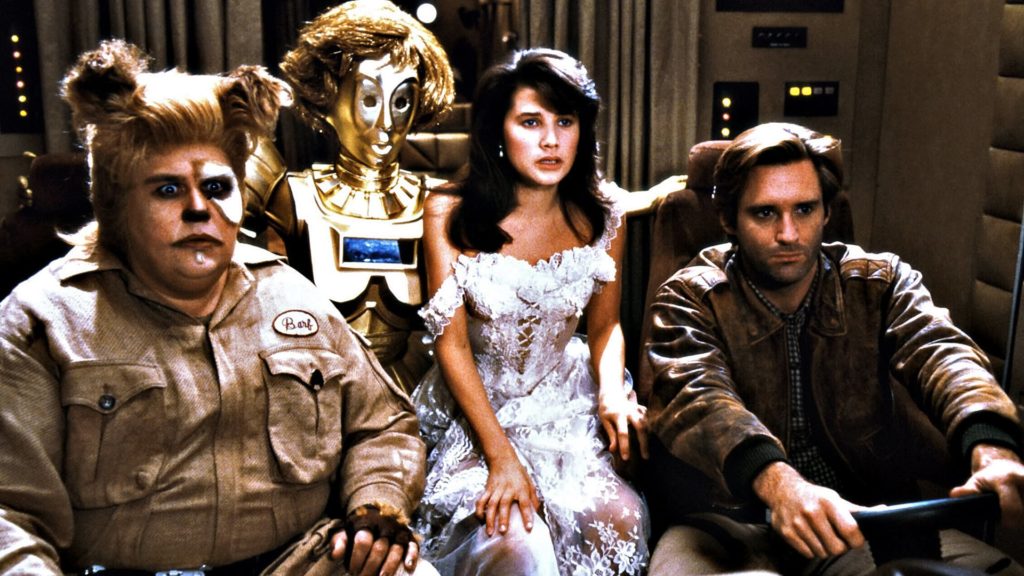 Another cult classic, Mel Brooks's Spaceballs is as revered as the Star Wars movies it mocks. Perfectly silly and full of terrible puns, Spaceballs never tries to be anything but absurd. Full of big stars that include everyone from John Candy to Joan Rivers, Brooks spared no expense in creating the parody. It was the most expensive movie he ever produced, and no details were missed, including the ears on John Candy's "mog", Barf.
While many movies of the 80s seem to have lost their relevance, Spaceballs is still just as ludicrous and hilarious today as it was 30 years ago.
Whatever your reason for wanting to get lost in space, Netflix has a wide range of movies that will transport you to another world. Whether you're looking for a family-friendly romp like Zathura, a complicated romance like Orbiter 9, or to bask in the ridiculousness of Starship Troopers, the possibilities are limitless. Now all we need a pair of levitating jet boots.