Tutorial: How to Unblock Netflix Using ExpressVPN
A step-by-step tutorial that will get you up and running in no time.
Updated: November 19, 2023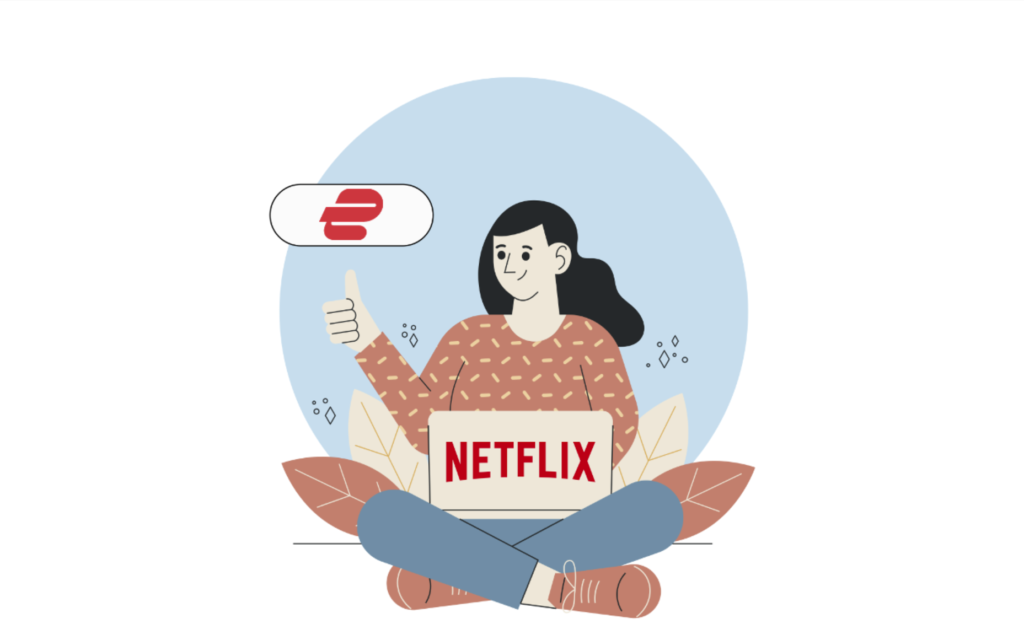 In our Netflix VPN tests, ExpressVPN has consistently been one of the top performers, delivering seamless access to many international Netflix libraries. It successfully unlocks all the primary (and most important) Netflix libraries and was also able to unlock a sizable sum of secondary libraries, which tend to have niche-exclusive titles that you won't be able to find anywhere else.
In this article, we'll provide a step-by-step guide on how to unblock Netflix using ExpressVPN. If you want a complete review of Express VPN and get to know exactly which Netflix libraries it can unblock, we have a comprehensive guide here.
Try ExpressVPN Now » 30-day money-back guarantee.
Unblocking Netflix with ExpressVPN: Step-by-step
If you haven't already signed up for an ExpressVPN subscription, do so now. They offer a 30 day free trial, so if you aren't satisfied during that time or if you find that it doesn't work the way you want, you can get in touch with their customer support and get a full refund.
After you have downloaded and installed ExpressVPN, here are the steps you need to follow:
Open the ExpressVPN application
After logging in (which you do only the first time), the app will open straight to a screen where you will be able to select a location that you wish to connect to. You can switch the location by clicking on Selected Location.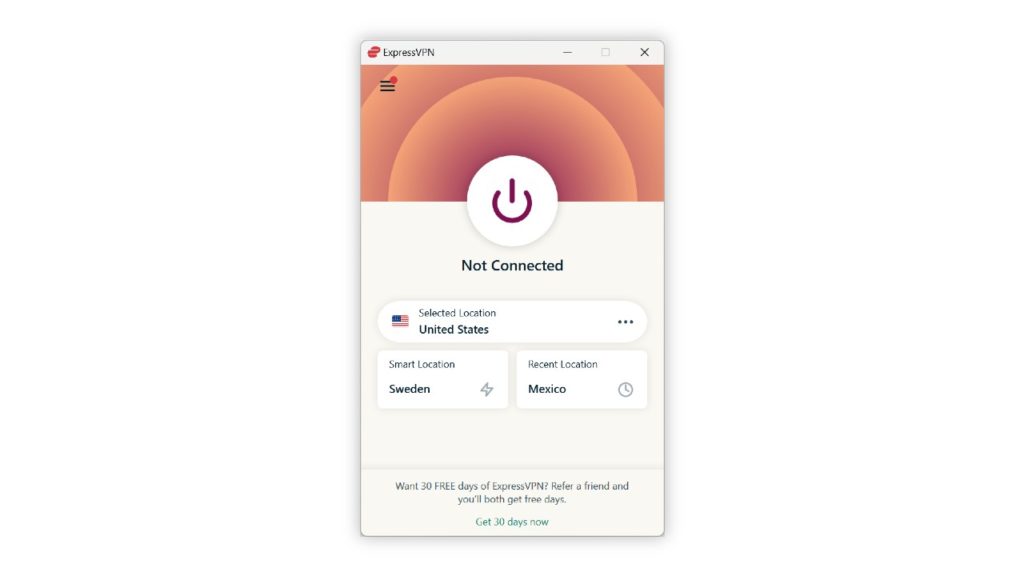 Select the region you wish to connect to
The app defaults to your current country, Sweden in our case, and that's no good if our aim is to unblock Netflix (since we already have access to that country library). To connect to a different location, either find it by scrolling the lists available on the Recommended or All tabs, or type the name in the search box at the top.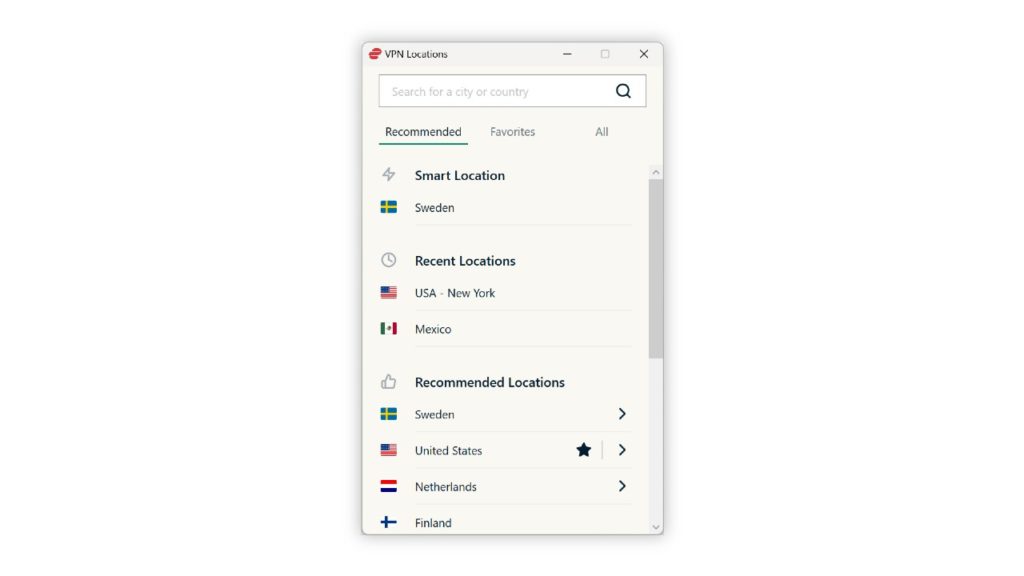 Depending on the region, there might be one or multiple servers available. The default server will work fine most of the time. If you want more control, feel free to choose the one that's closest to you in geographical proximity. As a rule of thumb: the closer the server is to where you are, the faster the connection will be.
Click the Power Button
After selecting the server, close the window and click on the Power icon on the VPN itself.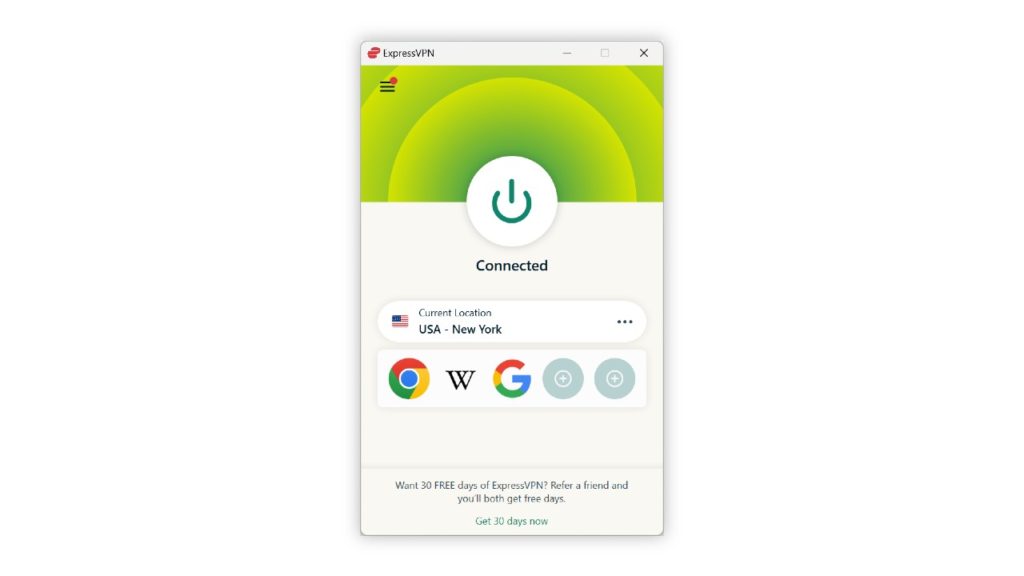 The ExpressVPN app will now turn green and say "Connected". If you want to double check that it really works you can do that by heading to the following link: whatismyipaddress.com
It will display a screen similar to this: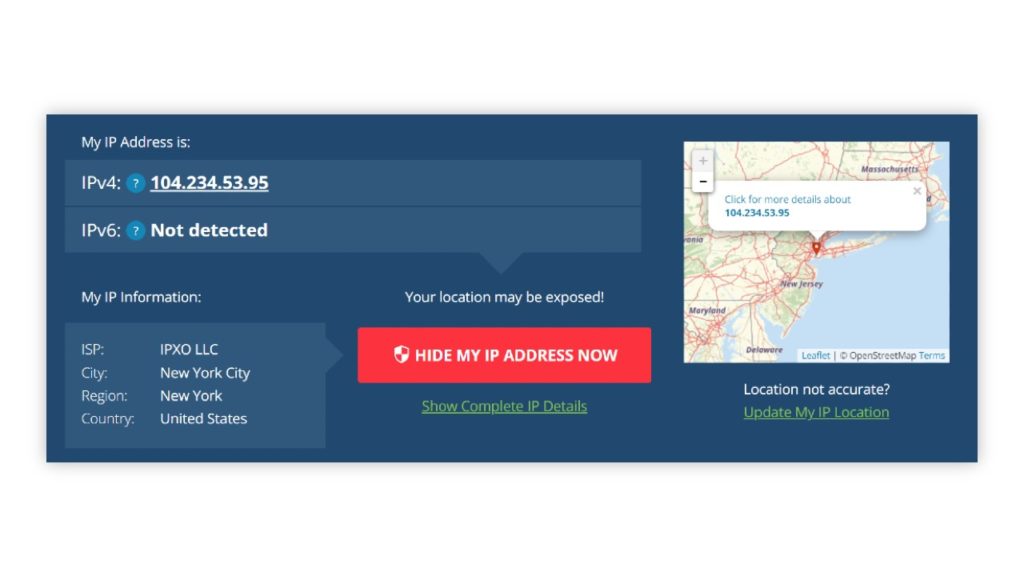 If the IP matches the server location you have connected to, then your VPN is working.
How to Check If My Netflix Is Unblocked Using ExpressVPN?
Finally, after completing these simple steps, you can head on over to Netflix and see if your VPN is working by scrolling down and seeing the top Movies or TV shows widget in the country you have connected to. For example, we've connected to the United States, so we get the following:
Don't see this widget? Then most likely, the server is blocked by Netflix and you will have to try another one. This is normal and will happen at times with all VPN services. Fortunately, ExpressVPN has more than 20 servers to choose from in the U.S.
Another way to check if the VPN works is by finding and opening up a movie or TV show exclusive to that region by using our search feature. For instance, we'll be using the show Call the Midwife, which is exclusive to the U.K. and U.S:

So, if we open up Netflix, we'll be able to see the show pop up, and the video starts playing as well - indicating that ExpressVPN has indeed successfully unblocked Netflix.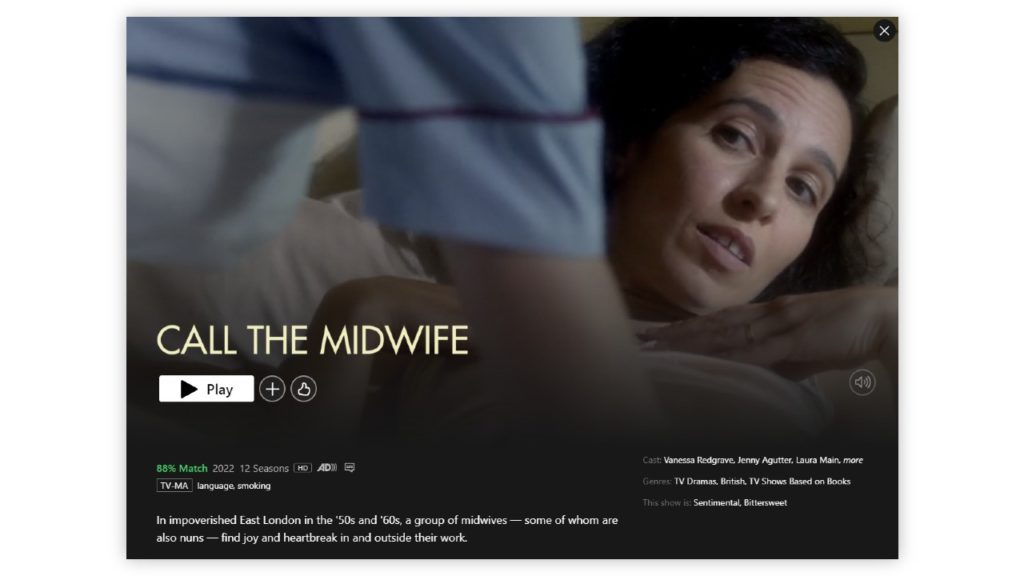 That's all there is to it! You've mastered the basics of unblocking Netflix. You can now switch your region to other areas, and check out hundreds of exclusive movies and shows that previously were completely out of reach.
Note: ExpressVPN can't unblock every Netflix country available - no VPN can. If you want an up-to-date list of the libraries that it currently supports, head over to our ExpressVPN test.
Try ExpressVPN Now » 30-day money-back guarantee.
Should I Use ExpressVPN For Netflix?
Yes, you should use ExpressVPN for Netflix. It is an excellent VPN to use with the media streaming platform, as we've performed multiple independent tests to conclude that it supports multiple primary and secondary regions.
Moreover, no matter where you live in the globe, you'll have access to a server near you that promises high speeds and unlimited downloads. The pricing for ExpressVPN is fairly competitive, averaging around $7 a month, which is usually discounted due to continuous promos run by the company.
ExpressVPN also supports a wide variety of platforms that you can unblock Netflix on; they are:
Windows
Mac
iOS
Android
Linux
Browser Extensions
Amazon Fire TV and Fire Stick
Google TV
AndroidTV
Roku
Media Streamer (what's this?)
In essence, practically every platform is supported on ExpressVPN for Netflix, allowing you to get the best experience possible.
Try ExpressVPN Now » 30-day money-back guarantee.
Can I Get Blocked For Using ExpressVPN With Netflix?
No, you cannot get blocked for using ExpressVPN with Netflix. Think about it this way: if Netflix does detect that you are using a VPN to change your region, they simply do not let you stream content until you turn your VPN off and show you only the movies and series that they have a global license for. Usually this means only Netflix Originals.
If you stop the VPN connection, you'll immediately be able to use your Netflix account normally. While ExpressVPN has multiple different regions that support unblocking Netflix, on the off-chance that you click on a blocked region, you'll simply not be allowed to stream.
The fix to that? Simple: just change your region to one that is supported, and you'll be good to go. There's no way or reason for Netflix to be able to block your account simply because you are using a VPN. So, you shouldn't worry whatsoever.
What Servers Should I Use For Netflix With ExpressVPN?
You can use any server from the unblocked regions with ExpressVPN for Netflix. There's no particular best server for any region. We've noticed that if a server gets too crowded, it makes sense for you to move from one to the other. Sometimes servers get discovered by Netflix and blocked, and in that case you will have to connect to a different one. But, besides that, there's no reason for you to favor one server or the other unless a particular server is geographically closer to you, which would lead to slightly better loading times.
---
If you want to try ExpressVPN for free, take advantage of their 30-day trial period. Sign up for a regular subscription, and within the first 30 days, you can contact customer service, cancel your plan (no questions asked), and receive a full refund.
Try ExpressVPN Now » 30-day money-back guarantee.