What To Do If Your VPN Doesn't Work With Netflix
Struggling to stream your favorite Netflix shows even when using a VPN? Here's a complete guide on how you can fix it.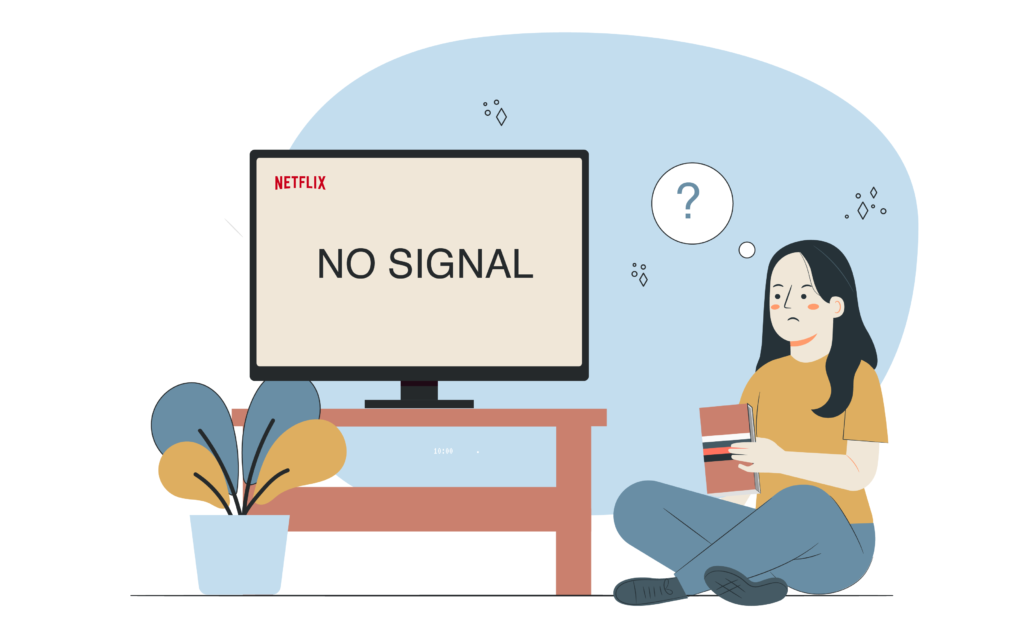 Netflix hosts an expansive universe of top-tier shows and movies from around the globe. But here's the catch: Due to multiple distributors laying claim to the same content, some shows remain frustratingly out of reach in specific regions. As we've previously discussed, you can often bypass these geo-restrictions and unlock all of Netflix's content using a VPN service. But what do you do if you open up your VPN, ready to watch Netflix, only to realize you're still blocked?
'You seem to be using an unblocker or proxy'
Netflix restricts users from accessing content via VPNs due to licensing limitations; basically, not all movies and seriers are available in every region as a cost-saving measure. If Netflix detects you're using a VPN, it blocks access. In the past, it was quite common to see the message 'You seem to be using an unblocker or proxy' as soon as you opened Netflix, but nowadays they are not as strict and actually let you browse the catalog and stream certain selected titles.
So why is your VPN detected and blocked? There are two main reasons:
You are using a VPN that does not work with Netflix.
It may sound straightforward, but unfortunately, not all VPNs are created equal, and most can't bypass Netflix's VPN blocks (nor are they likely to in the future). The US catalog is usually a good test; if a VPN can't unlock it, it's unlikely to work with other countries' libraries either.
You are using a VPN that is supposed to work with Netflix, but the server you are connected to is currently blocked.
VPNs are made up of multiple servers that you can connect to, generally based in different locations. Some of these locations might be flagged by Netflix, while others may allow you to access restricted content. This changes on a daily basis, so the more servers a VPN can offer, the better.
It's important to know that there is no VPN service that unlocks Netflix in every country, and even the best VPN will have days when you curse that their servers are blocked. Unfortunately, it comes with the territory.
What to do if your VPN is blocked by Netflix
There are three particular solutions you can opt for if Netflix is restricting you from using the VPN you have right now; here they are:
Solution #1: Use a different VPN (preferably one that works with Netflix)
If you are using a VPN that is completely blocked by Netflix, there is no other option; you simply have to switch services. We have tested most of the VPNs on the market, and we recommend ExpressVPN as the best all-around option for Netflix and other streaming services. It unlocks all the major Netflix catalogs, many of the smaller ones, and is very rarely blocked.
There's a 30-day free trial, and it works with various other streaming services like Hulu, HBO, and Amazon Prime Video as well. This is the one we usually recommend when someone asks us for VPN advice.
Try ExpressVPN Now » 30-day money-back guarantee.
Solution #2: Use your current VPN but switch to a different server in the same country
Netflix monitors all traffic and continually flags IPs suspected of coming from VPNs and restricts access to them. Usually, the better VPN services can resolve this issue within a few hours. However, since most people prefer to watch content immediately rather than wait for a solution, it's a big plus if the VPN offers multiple servers in the same country that you can switch to. If one server is blocked, you can simply move on to the next one in the list and try again.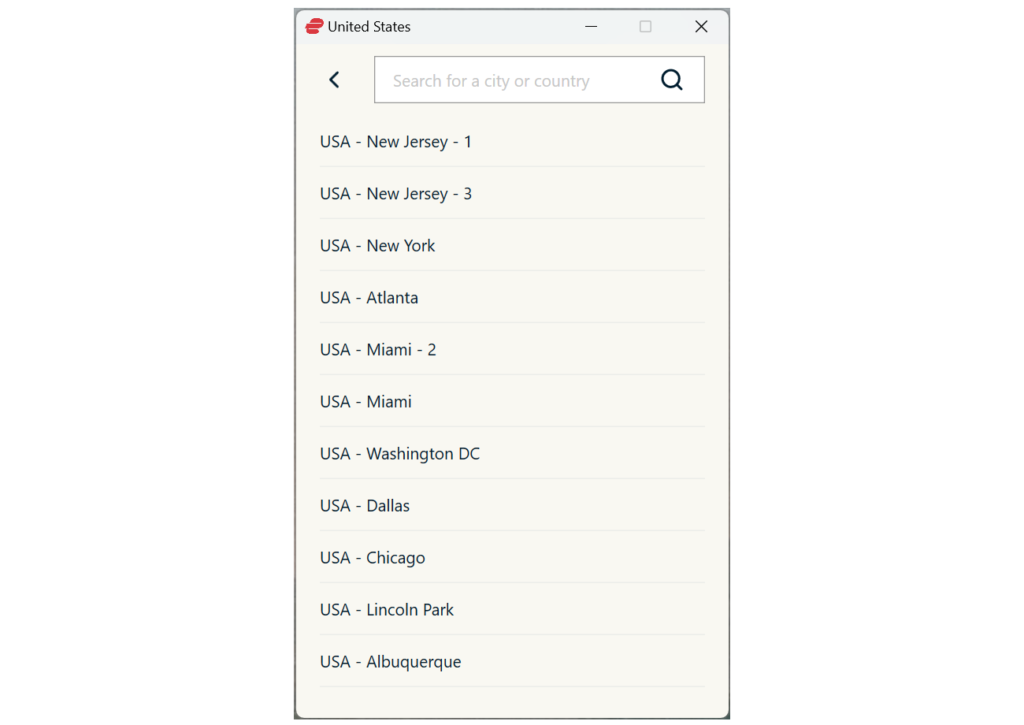 Solution #3: See if the movie or series is available in another country and bypass the block that way
If you are already using a VPN that is supposed to work with Netflix, but all the servers for the selected country are still blocked, there's one more thing to do: check if your movie is available in another country and connect that way instead.
Head to the search bar right here on this site:

Type out the name of the movie or series you wish to stream and open the page for that title.

Now, you'll be able to see all the countries where that show is available for streaming. You might have to try servers in a few different countries, but usually, you can find a working one this way.
How do you know if your VPN managed to unblock Netflix?
Deciphering whether your VPN is actually working with Netflix can turn out to be a tricky ordeal. In the past, you often received an error message right when you started Netflix with a blocked VPN, but nowadays you're allowed in and can browse through the catalog. Here are two quick methods you can use when you connect with your VPN to see if your selected server has managed to unlock Netflix or not:
Your VPN is not working: You only see a generic library with Netflix Originals
If you open up your Netflix and are greeted with just Netflix Originals, then your VPN isn't working, as the site has restricted you from accessing content that it has its own licenses for. Since it can't place you in a particular region, all other content besides Netflix Originals will remain locked.
Your VPN is not working: You don't see the top 10 country widget
Another quick way to check if the VPN is working is to go to the Netflix start page and see if the top 10 list widget for the selected country appears. Here's what it is supposed to look like:
If you can't find this widget, your VPN is not working, and you should switch to a different server or change VPNs.
Use a tested VPN service for the best results with Netflix
Choosing a random VPN service to use with Netflix is not likely to work well, as the vast majority of VPNs are blocked by the streaming giant. The easiest way to reduce issues is therefore to go with a service that you already know in advance will work.
We usually recommend signing up for ExpressVPN, as they have servers in most countries and actively work to bypass Netflix's blocks. You'll still need to switch servers occasionally, but overall, they are a step ahead of most streaming services. Take advantage of their money-back guarantee and try it out for 30 days. If you're not satisfied, you can get in touch with customer support and get a full refund.
Right now: our #1 recommendation for Netflix - ExpressVPN - is offering 3 months extra free, if you sign up for a yearly subscription. Don't miss out.
Try ExpressVPN Now » 30-day money-back guarantee.