The Best Historical Series on Netflix: Travel Back In Time
Series that transport the viewer to a foreign land and time.
The best historical series can completely transport audiences to a foreign land and time, where all of the problems of today fade away, and you find yourself completely absorbed in the new world. There's no better way to forget about modern-day challenges than to immerse yourself in the problems of the past. Everything looks better when you remember that people used to live without indoor plumbing!
Historical Series on Netflix
The next time you're ready to experience all of the drama, intrigue, and costumes of history, know that Netflix is here for you. Offering dozens of series that can make you feel like a Scottish highlander or a 1960s ad executive, Netflix has a show for every snapshot in time. Check out our list of the very best historical series on Netflix, and get swept away.
Peaky Blinders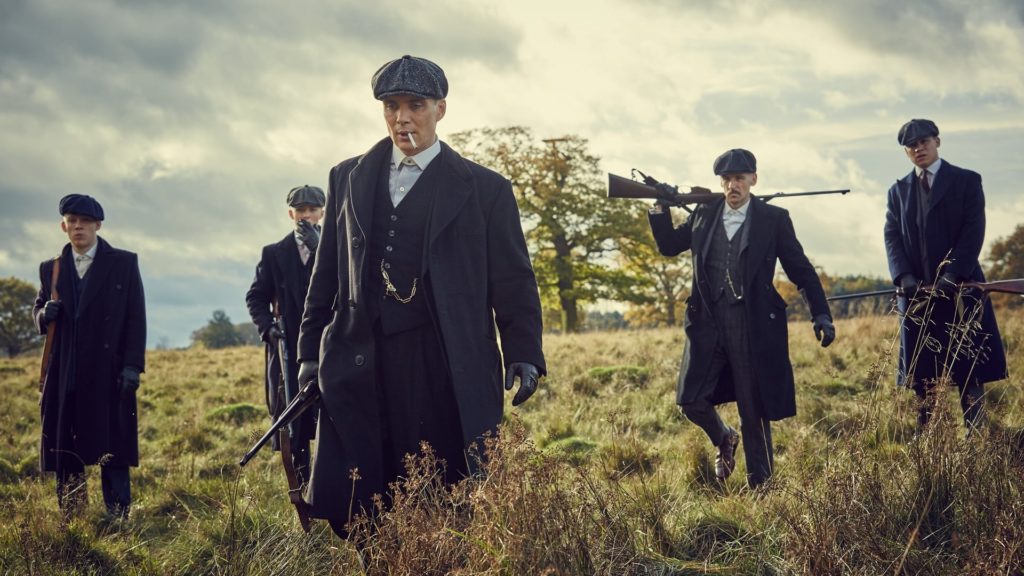 Taking place in Birmingham, England, in the aftermath of World War I, Peaky Blinders follows a crime family's exploits. Based loosely on a real-life gang from the time, Peaky Blinders portrays the Shelby family's robberies, murders, and gambling rackets in a fast-paced and action-filled series. This critically-acclaimed gangster drama has made its mark as one of the BBC's most fascinating dramas this century.
Anne with an E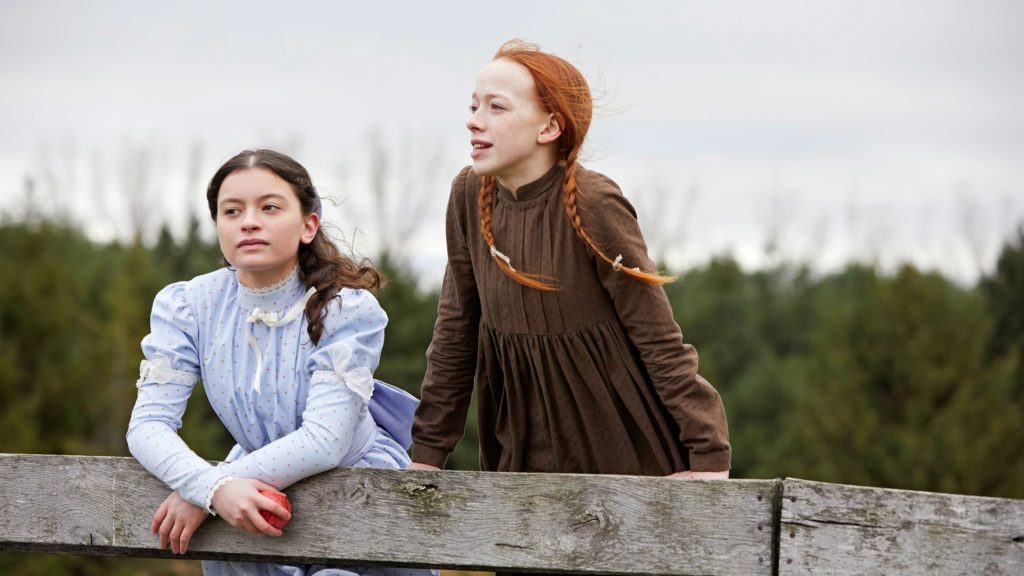 Possibly the most under-rated series on Netflix. Adapted from the classic Anne of Green Gables series, orphan Anne Shirley (Amybeth McNulty) escapes her challenging past when she is taken in by siblings Marilla and Matthew Cuthbert (Geraldine James and R.H. Thomson) to help on their farm. Set in the late 1890s in the idyllic town of Avonlea, on Canada's Prince Edward Island, Anne's talkative and high spirited nature shakes up the small community as she eventually earns their acceptance. Anne with an E brings a more well-rounded and realistic look at the time than the original novel, producing a wholesome and engaging story that's still relevant now.
Narcos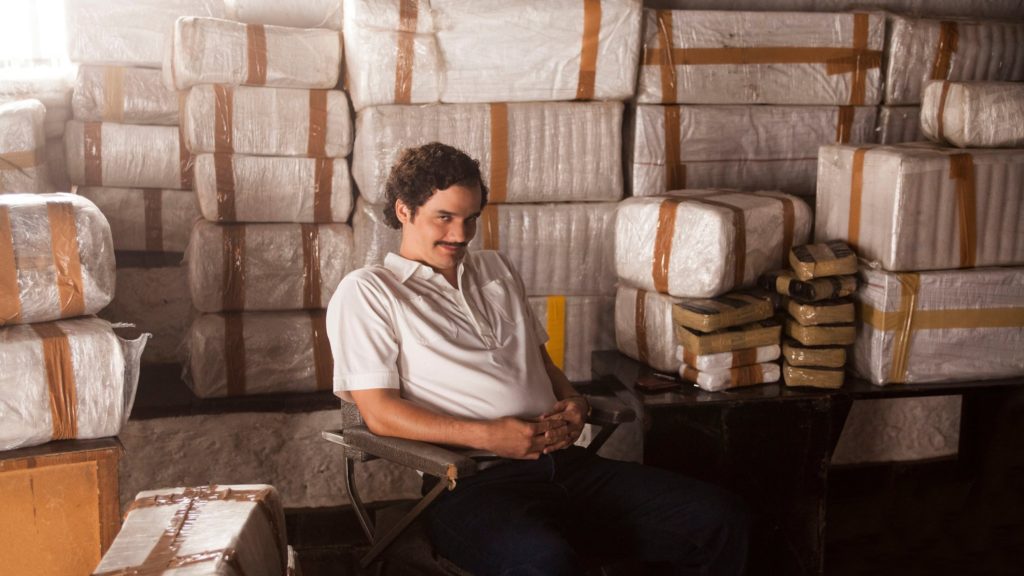 Chronicling the life of drug kingpin Pablo Escobar (Wagner Moura), Narcos is an action-packed series that offers a unique perspective on the drug kingpin's rise to power. Told from the perspective of American DEA agent Steve Murphy (Boyd Holbrook) stationed in Colombia, Narcos begins in the late 1970s when Escobar first began manufacturing cocaine. This fast-paced series offers a documentary-style feel, complete with archival footage, lending to the story's validity. Full of energy and intrigue, this series is engaging from the start. Also, don't miss its cousin Narcos: Mexico which takes place after the events in Narcos.
Mad Men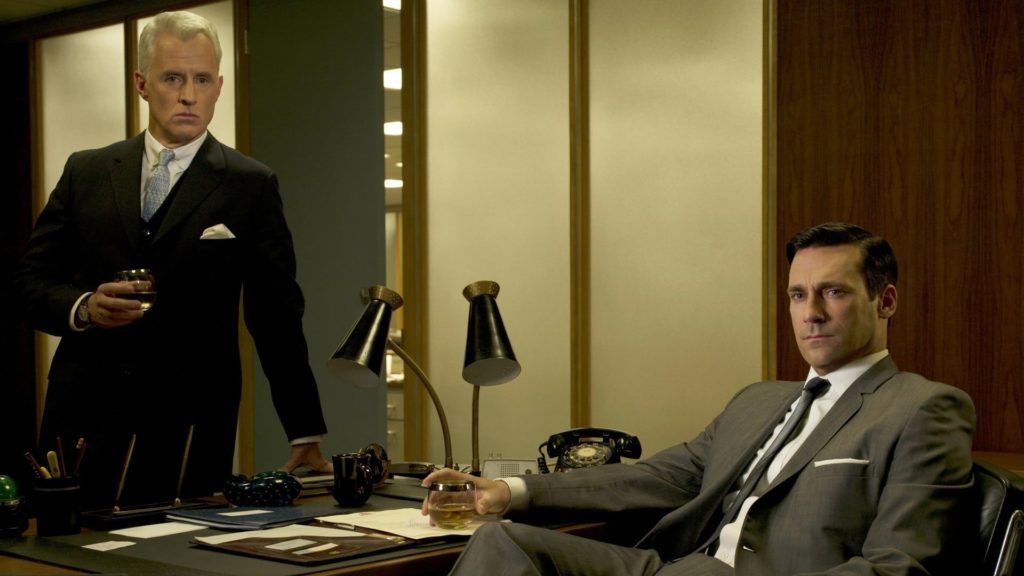 Mad Men takes place in 1960s Manhattan at the fictional ad agency, Sterling Cooper. Focused on the day-drinking, womanizing ad agency men of Madison Avenue, Mad Men pays particular attention to talented ad director Don Draper (Jon Hamm) as he juggles a double life. Unflinchingly portraying the social norms of the time, Mad Men is a sometimes shocking, sometimes heartbreaking look at how things have changed.
Godless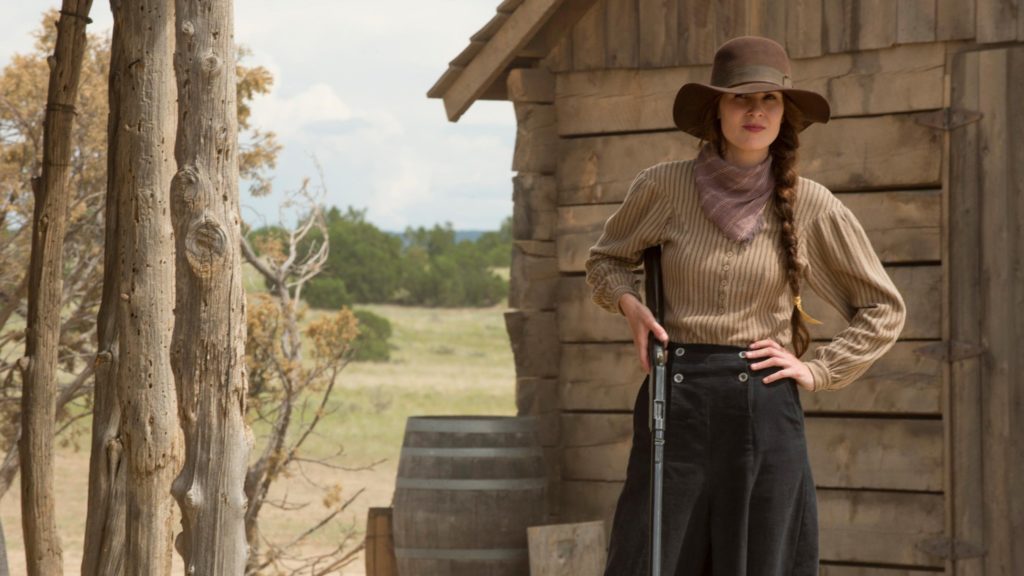 Godless offers a classic Western drama with an updated modern style, including a female-driven narrative. Based in Colorado in 1884, this seven-part miniseries follows Roy Goode (Jack O'Connell), an orphan who grew up under the tutelage of vicious gangster Frank Griffin (Jeff Daniels). When Goode betrays Griffin and escapes to an isolated mining town, the women step up to protect him. Exhilarating and full of standout performances, this award-winning miniseries is a fresh take on a classic genre.
The Crown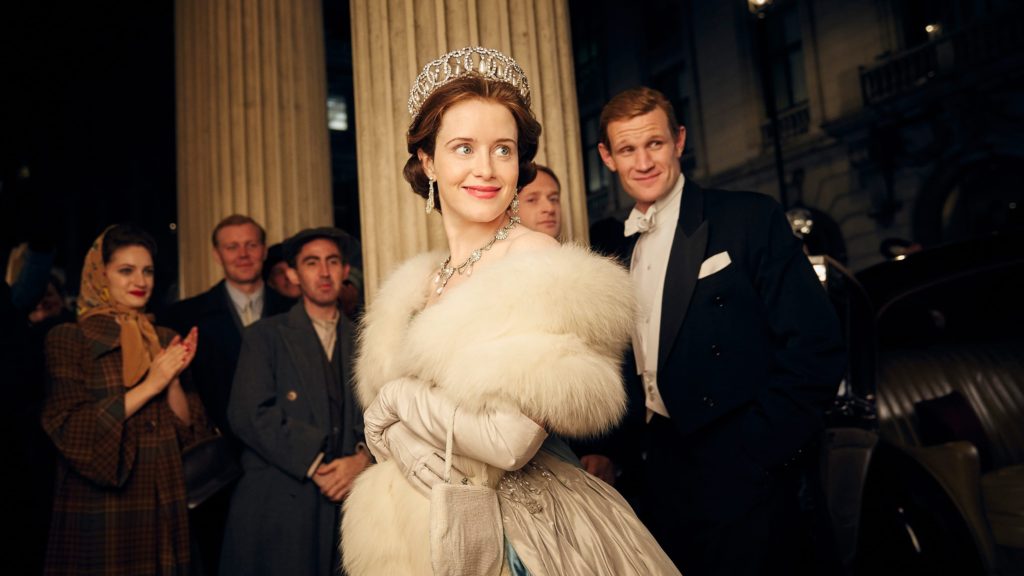 Capturing the reign of Queen Elizabeth II beginning in the 1940s, The Crown is an engaging drama that captures both history and its relevance to the present-day. Praised by critics for its accuracy, cinematography, directing, and writing, this drama weaves the events of the time seamlessly with the royal family's interpersonal dramas. As the story makes its way towards more recent events, the series gets all the more captivating, making each new season better than the last.
Outlander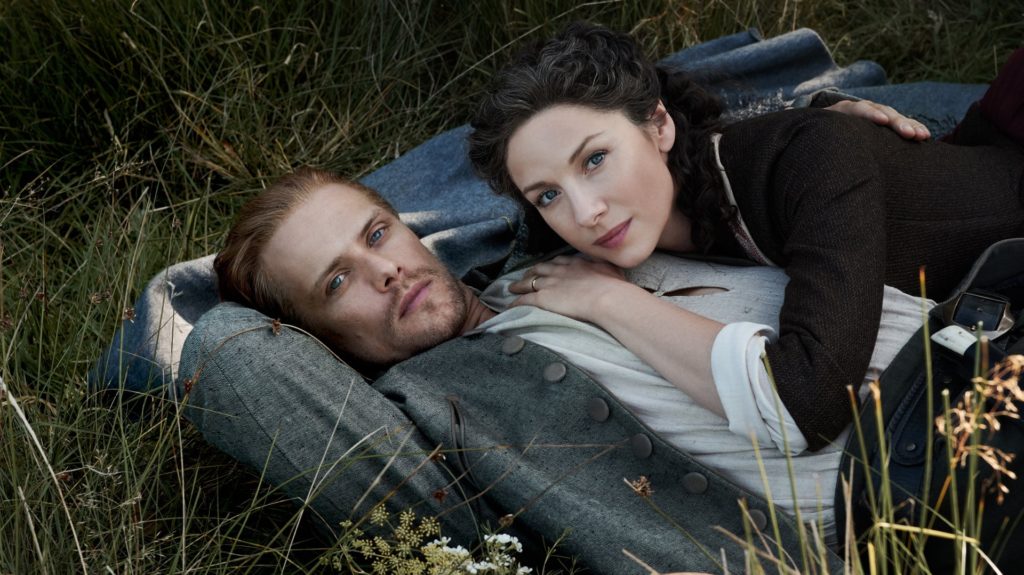 Based on the novel series by author Diana Gabaldon, Outlander is a complex romantic drama. When former WWII British Army nurse Claire Randall (Caitriona Balfe) visits the standing stones at Craigh na Dun in Scotland, she suddenly finds herself transported from 1945 to 1743. Outlander is most well-known for the swoon-worthy romance between Claire and Scottish Highlander Jamie Fraser (Sam Heughan). However, its ability to straddle two eras with an immersive storyline and attention to detail brought it universal acclaim.
The Last Kingdom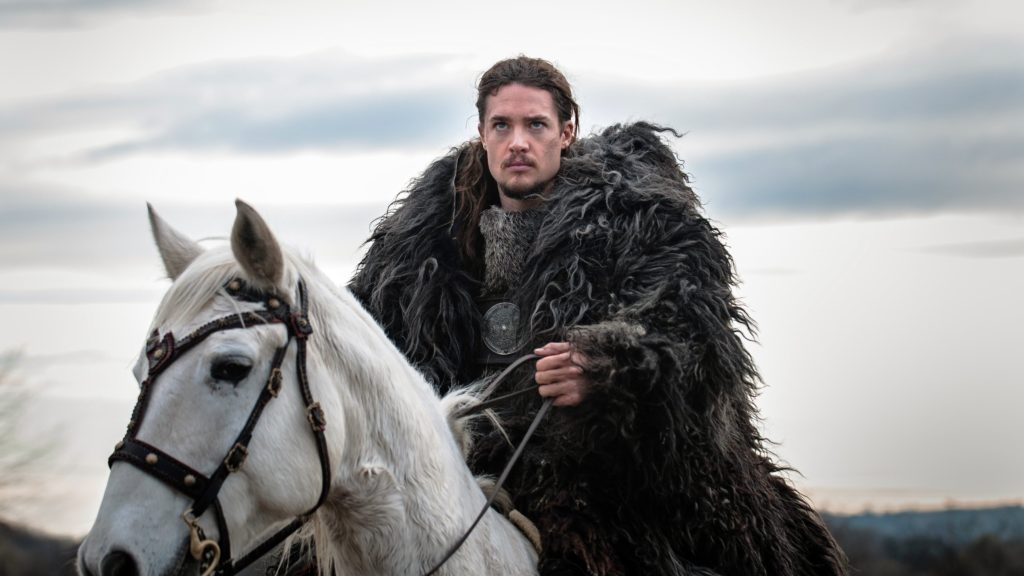 The Last Kingdom portrays England's evolution, as told in Bernard Cornwell's The Saxon Stories. Taking place through the ninth and tenth centuries and chronicling the history of Anglo-Saxon England, the story follows the fictional protagonist Uhtred of Bebbanburg (Alexander Dreymon) as he attempts to reclaim his ancestral land. With strong, well-developed characters, intricate storylines, and thrilling action scenes, The Last Kingdom offers a realistic look at the harsh world of the time in a compelling, brisk drama.
The Tudors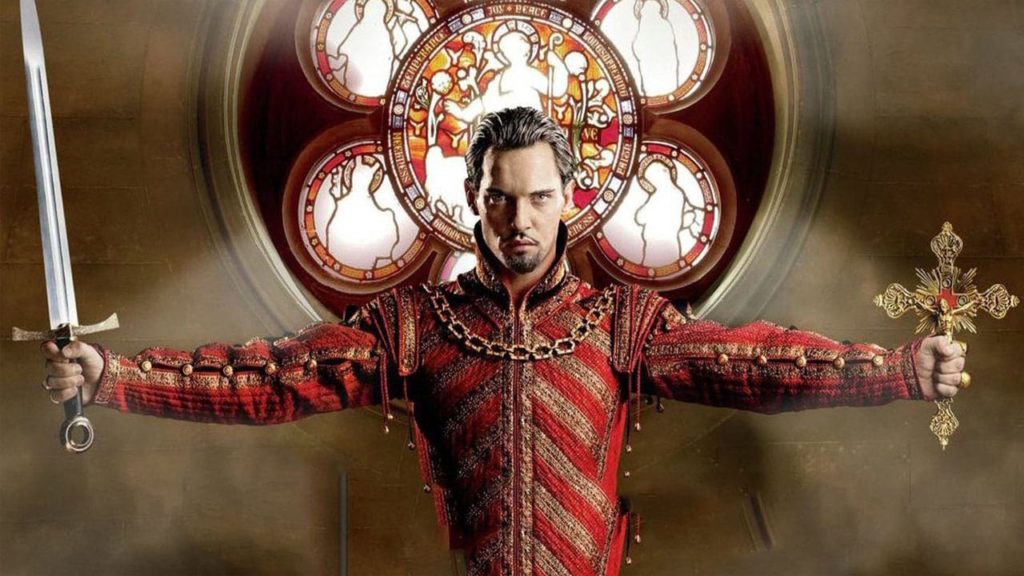 Set in 16th century England, The Tudors chiefly follows the life and reign of Henry VIII (Jonathan Rhys Meyers). The infamous king's relationships with everyone from Katherine of Aragon (Maria Doyle Kennedy) and Anne Boleyn (Natalie Dormer) to Sir Thomas Moore (Jeffrey Northam) and Cardinal Wolsey (Sam Neill) take center stage. Covering Henry VIII's many infidelities, beheadings, and ample intrigue throughout, this glamorized version of the life of an outrageous king is gloriously entertaining.
Call the Midwife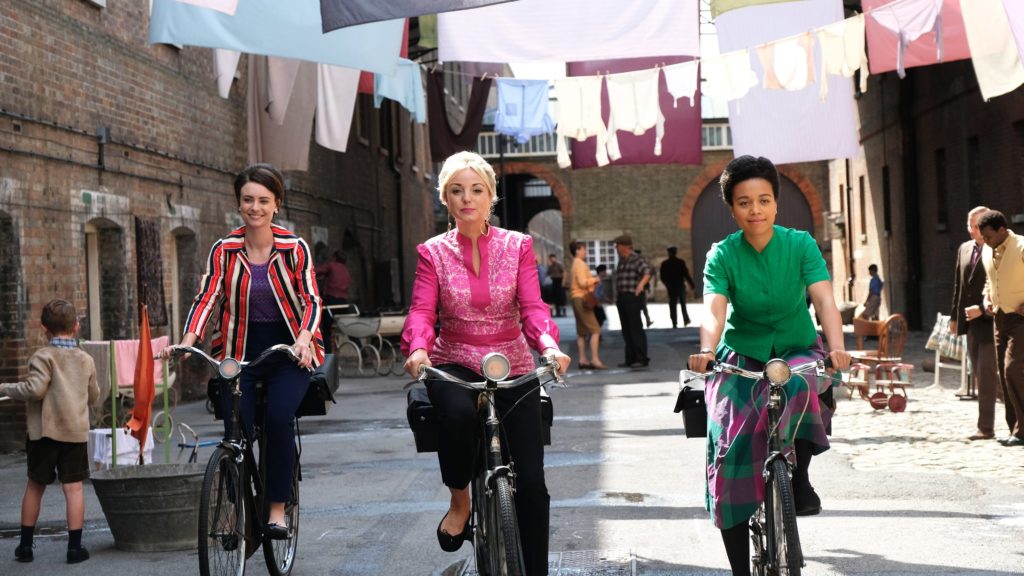 Adapted from the memoirs of Jennifer Worth, Call the Midwife is a moving and funny look at nurse-midwives in 1950s East End London. Mostly covering the inherent drama of midwifery, the series also tackles heavier subjects like poverty, post-war immigration, nuclear war, and the advent of female contraception. Full of women navigating a rapidly changing world, this series offers insight into the origin of feminism, even as it portrays the struggles of being a working woman in the 1950s and 60s.
Marco Polo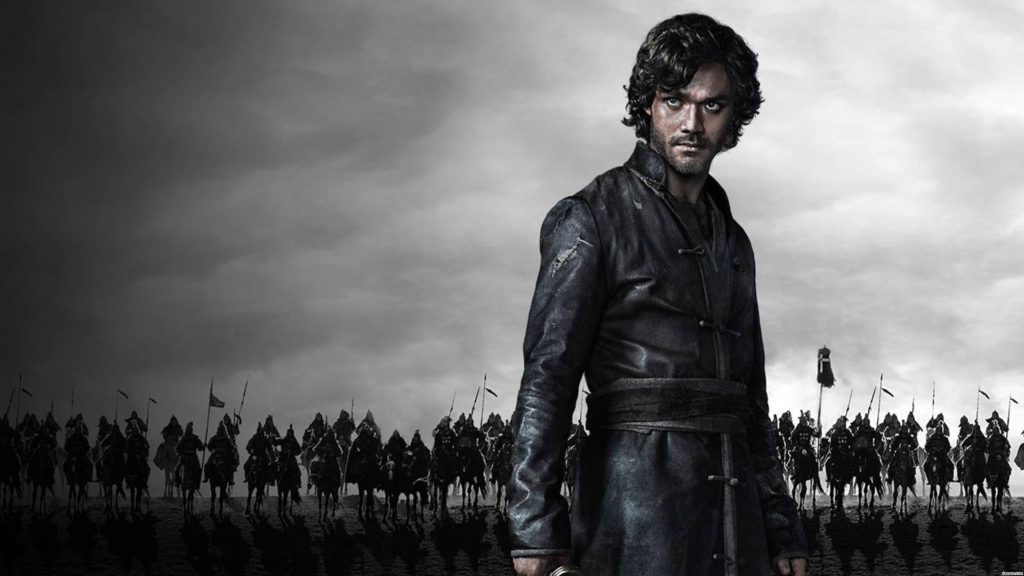 Full of warfare, political intrigue, and familial drama, the high budget historical drama Marco Polo looks at the famous explorer's early life in the court of Kublai Khan (Benedict Wong). Set in 13th century China, the Venetian explorer Marco Polo (Lorenzo Richelmy) makes his way from prisoner to asset as he undergoes his epic adventure along the Silk Road. With rich scenery, an exotic backdrop, and an especially tumultuous time in history, this period piece jumps right into the action, engaging its audience immediately.
GLOW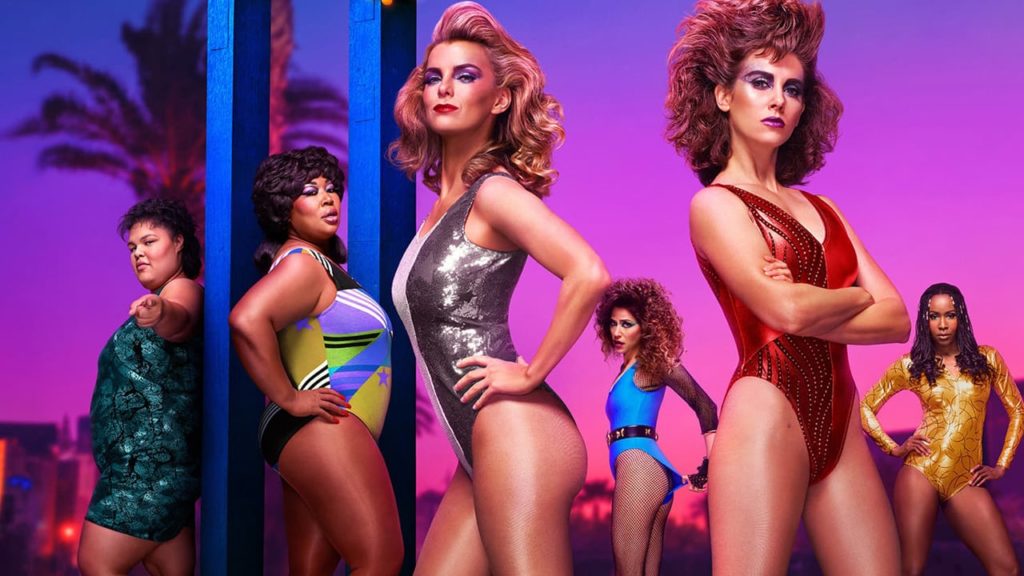 It's easy to expect a comedy-drama about the 1980s Gorgeous Ladies of Wrestling (GLOW) to be full of cheap jokes and mockery. However, GLOW manages to navigate the wild world of wrestling without creating a farce but instead focusing on the ladies' lives off the mat. At times soapy, campy, and ridiculous, the majority of GLOW is none of these things, but rather a smart and character-driven drama set in a world full of spandex and glitter. The result is brilliant.
Hatfields & McCoys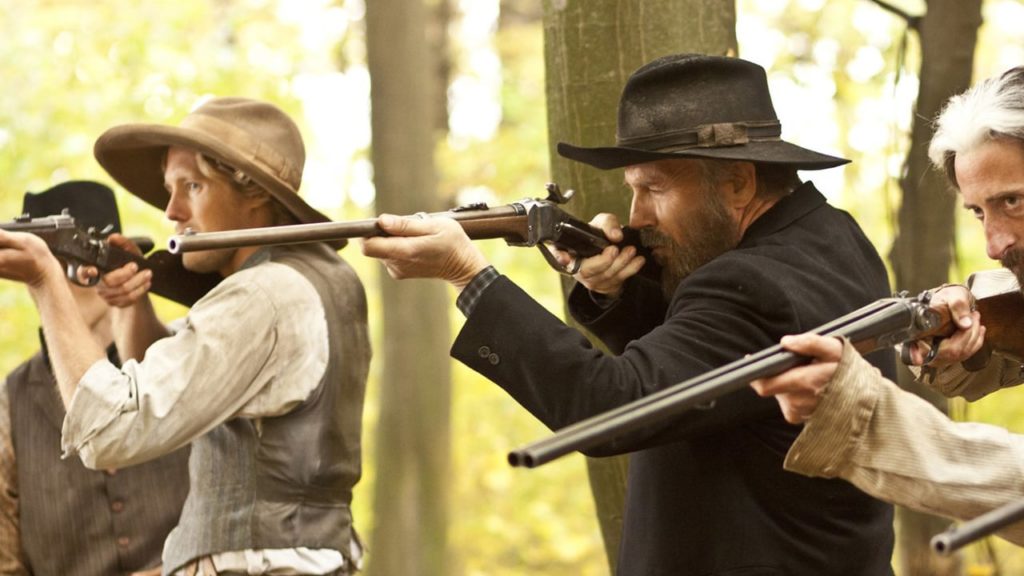 Hatfields & McCoys is a three-part Western miniseries on the notorious feud between two rural American families from the West Virginia/Kentucky state line. Starring Kevin Costner as "Devil Anse" Hatfield and Bill Paxton as "Randall" McCoy, Hatfields & McCoys unveils the lengthy backstory of the intense rivalry that began when their patriarchs returned from the Civil War. With outstanding performances throughout the cast, Hatfields & McCoys reveals the escalating land disputes, thefts, and revenge killings that encapsulated the feud until it eventually made international headlines and reached the Supreme Court.
Versailles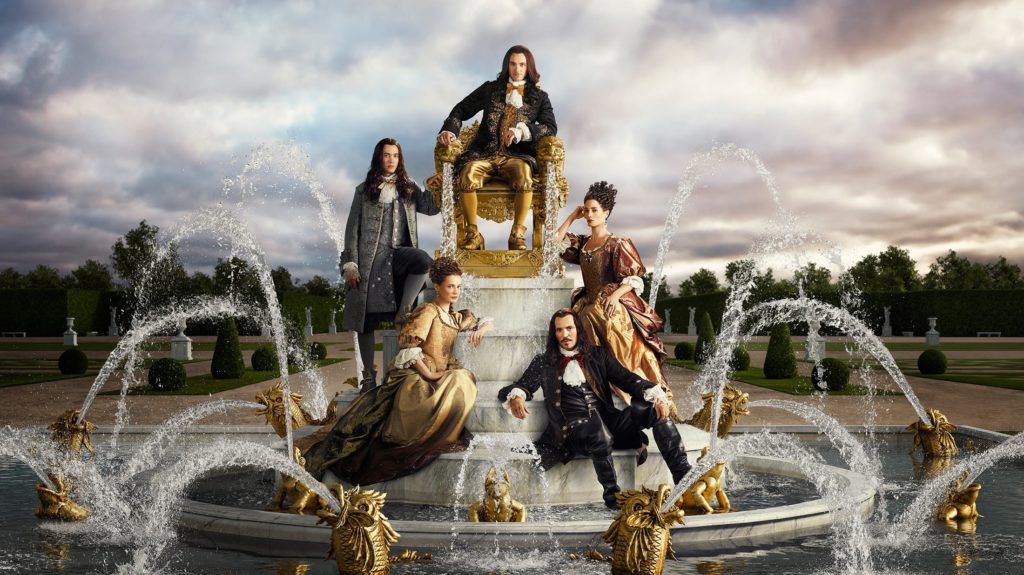 Set in post-civil war France in the 1660s, the French series Versailles portrays the French nobility's uprising against the monarchy and its lengths to retain control. Following Louis XIV of France (George Blagden), this series offers a unique look at the womanizing warmonger. Tackling the complex relationships amongst the royal family and the political posturing taken at the time, this fascinating take on French history is everything we wish we learned about in history class.
Alias Grace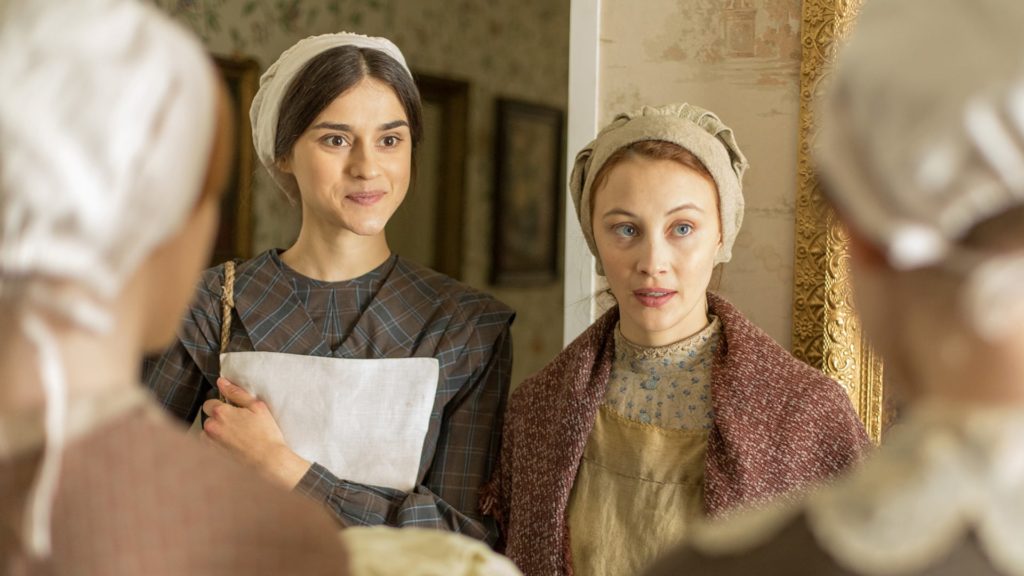 Adapted from the Margaret Atwood novel of the same name, Alias Grace is a six-part miniseries in 1843 Canada. Grace Marks (Sarah Gadon) is an Irish Immigrant who, alongside the stablehand for the home she serves, is convicted of murdering her employer and a fellow housekeeper. Based on actual events, Alias Grace hits on societal issues with Gadon's exceptional performance as one of Canada's most notorious killers in history.
Norsemen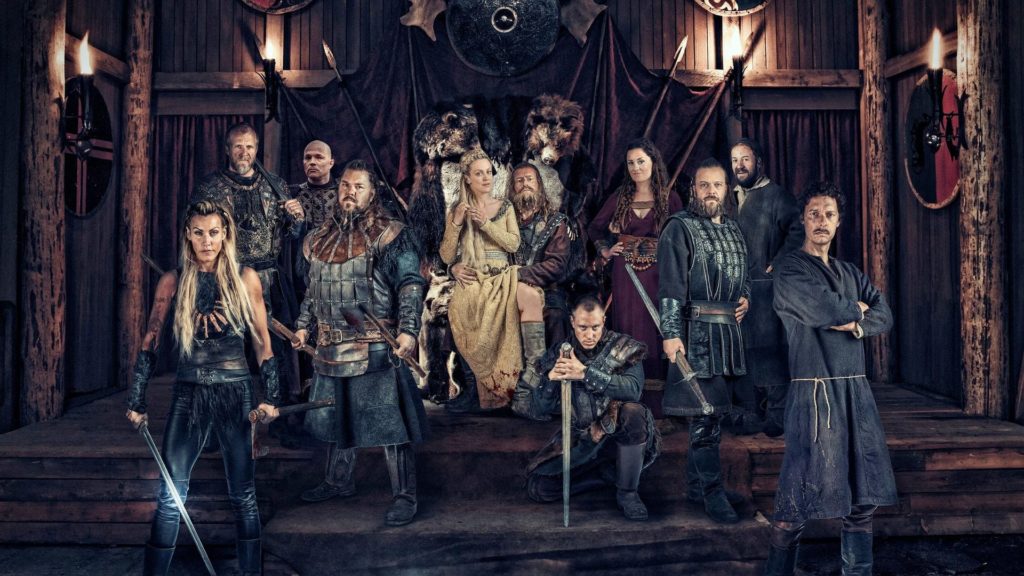 There aren't enough historical comedies, as it's hard to believe everything in the past was that serious. The refreshing Norsemen is a perfect break for history lovers who could use a lighter series. Taking place in the village of Northam in 790, the series covers the day-to-day life of Vikings. Norsemen combines modern age storylines with Viking characters, creating a hilarious series has been described by The Guardian as "Monty Python meets Game of Thrones." Who can resist that?
Cable Girls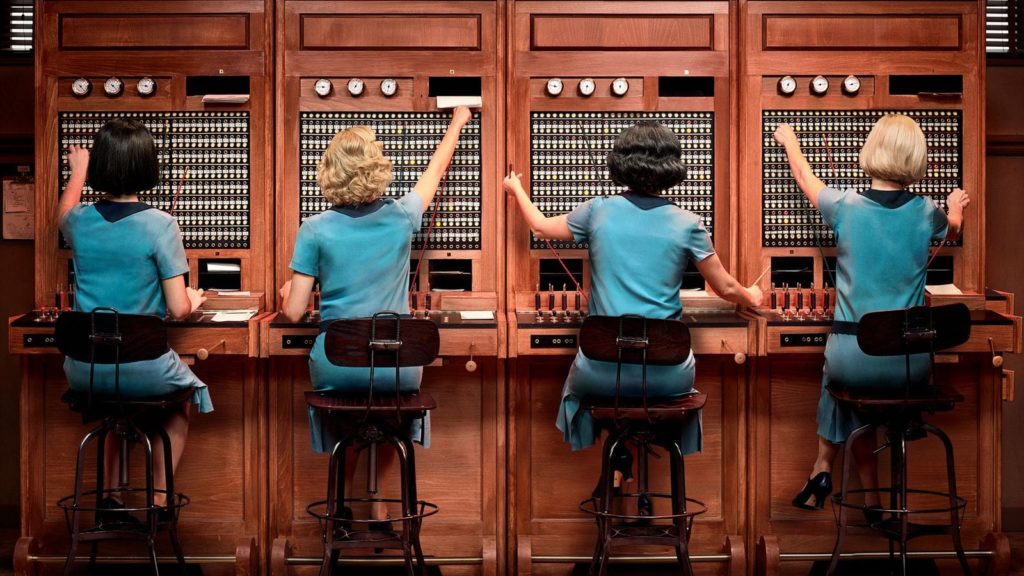 This delightful Spanish period drama is set in 1928 Madrid, as a new, modern telecommunications company begins to operate. Cable Girls follows four young women whose lives drastically changed with their new jobs, offering them independence and economic freedom. With fantastic storylines and historical accuracy, Cable Girls is a firsthand look at the evolution of women's rights and their impact on daily lives at that time.
Medici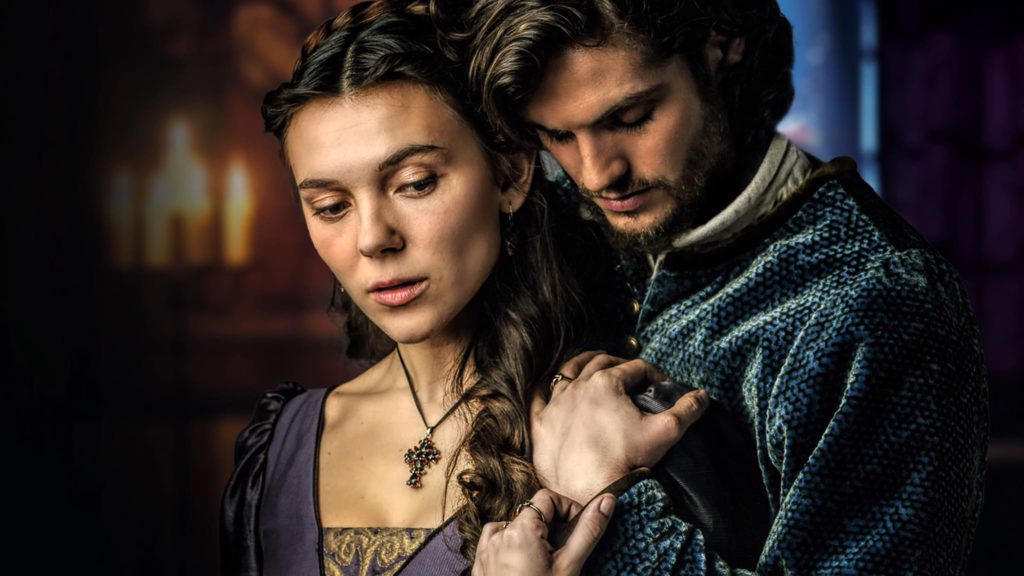 Any series taking place in Renaissance Italy is bound to be riveting, and Medici: Masters of Florence is no exception. Medici is the familial name of the powerful banking dynasty that was the richest in Europe. Each season tackles a different time in the family's history and tells of their power acquisition, even as they make contributions towards the country's flourishing arts.
When Calls the Heart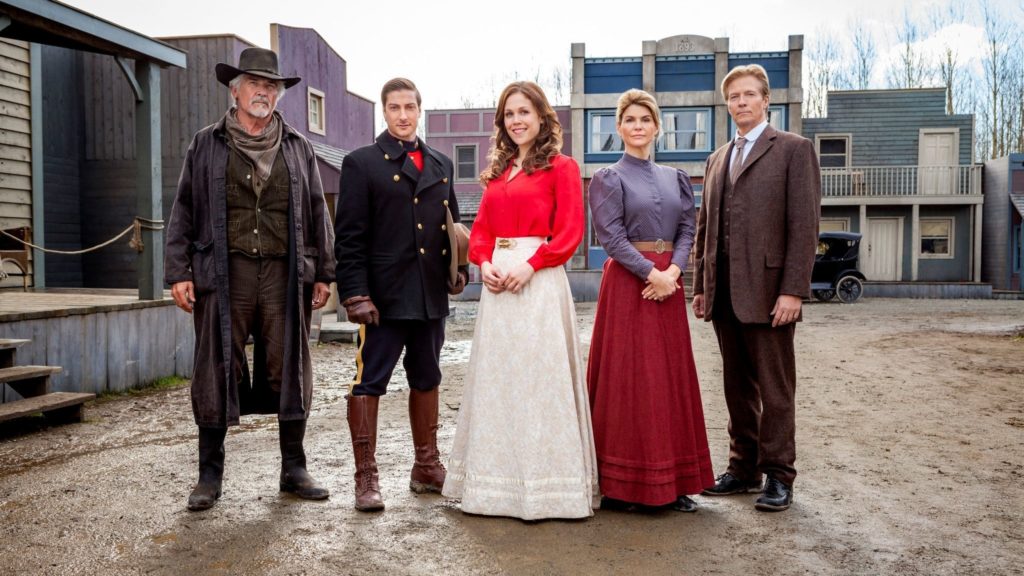 When Calls the Heart is a sweet drama based on Janette Oke's book of the same name. Following young teacher Elizabeth Thatcher (Erin Krakow), who leaves her high society life to take her first classroom assignment in a small coal-mining town in the 1900s. Elizabeth experiences culture shock as she tries to acclimate to frontier life. Beautifully produced and full of inspiring messages, When Calls the Heart offers a wholesome depiction of life at the turn of the century.
Mindhunter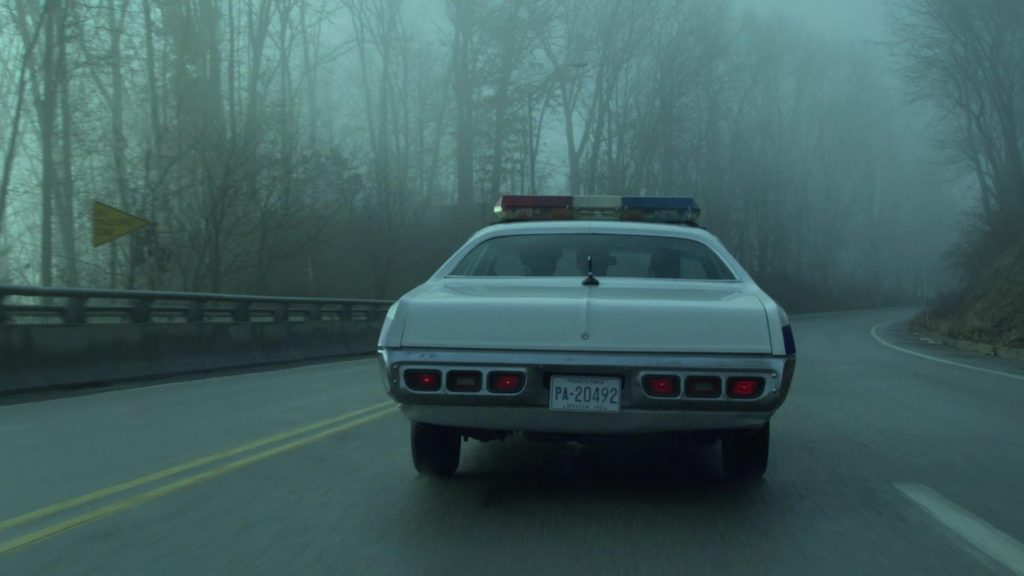 Based on the true-crime book Mindhunter: Inside FBI's Elite Serial Crime Unit by retired FBI special agent John E. Douglas and Mark Olshaker, Mindhunter explores the origin of the FBI's Behavioral Science Unit. As FBI agents Holden Ford (Jonathan Groff) and Bill Tench (Holt McCalleny) pioneer the work of criminal profiling for the FBI, they interview the imprisoned serial killers that seemed to run rampant in the 1970s and 80s. Full of brilliant casting and performances, captivating imagery, and slow-burning suspense, Mindhunter is a masterpiece for both true crime lovers and history lovers alike.